Mizo is a Visual Artist, film & image maker.  He was born in Algeria, The core of his work is based in three major elements: History, sociology and anthropology. Sometimes it's straightforward but intellectual, innocent, nevertheless deeply philosophical.He always looks forward to celebrate life through the expression of beauty, aesthetics and  melancholy.
He likes immersing history and current events into his preferred artistic medium by deconstructing then reconstructing the information and building his own meaning surrounding it.
his inspiration is drawn from the world around him, his obsession for beauty and his urgency to live intensely, make his life a whirlwind of creation and his love for photography comes from the need to own time.
His African background is the essence of  his visual grammar and no matter how much he change, it stays the only way to keep his language universal.
Mizo has realized several solo and collective shows in Algeria, USA, Spain, Canada, France and the UK.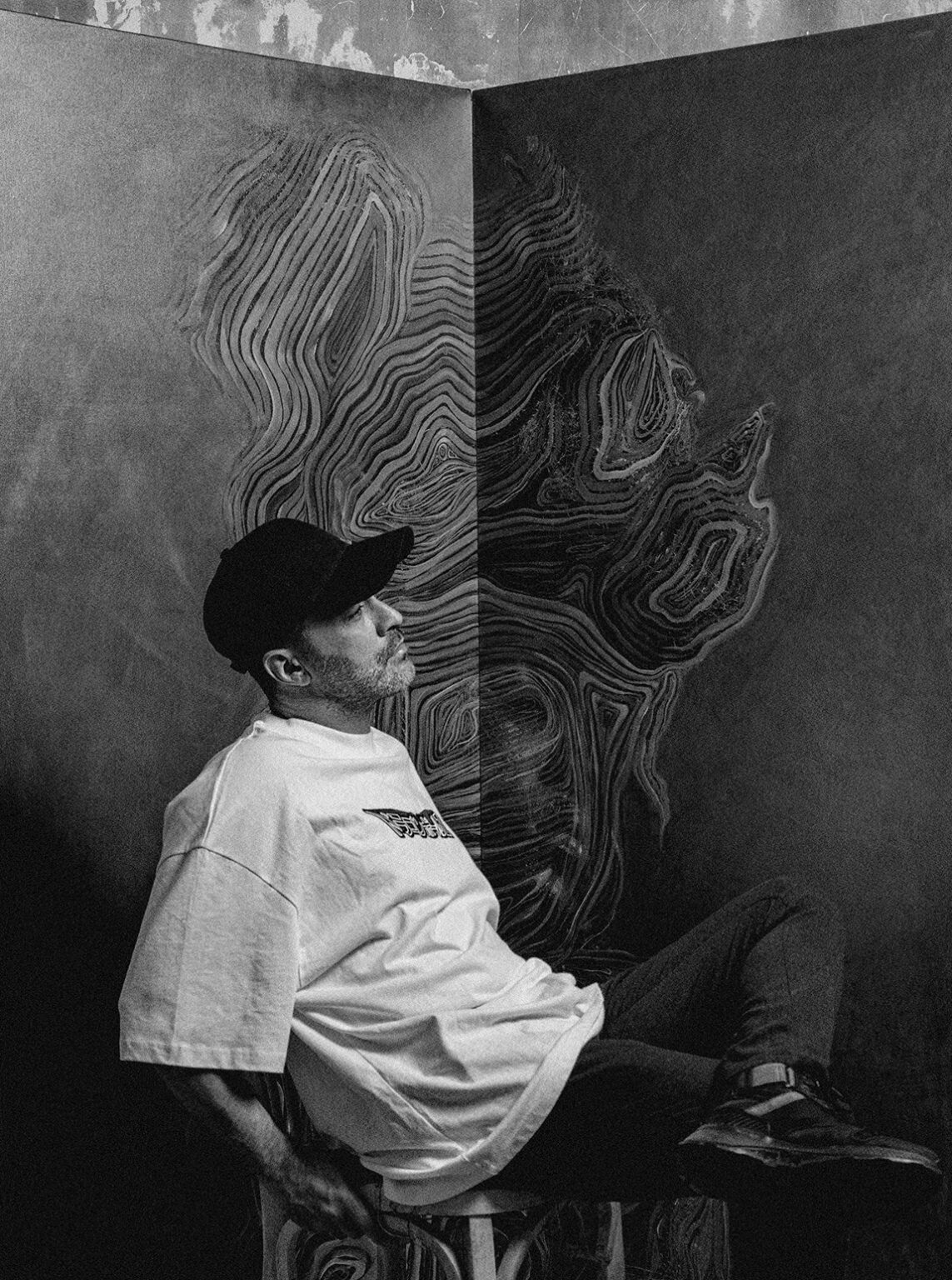 Mizo est un artiste plasticien alliant et maitrisant un panel de techniques variées. Adepte de la photo- peinture et de la vidéo d'art.
Mizo puise son inspiration dans le monde qui l'entoure, il s'intéresse aux sujets contemporains de la région MENA; le nord Afrique en particulier et l'Afrique et le moyen orient en général. Perfectionniste, il aime habiller son sujet- aussi grave soit-il- d'un voile de beauté assumé. 
Son amour pour la photographie vient du besoin de maitriser le temps, le multiplier, l'immortaliser et le partager, afin de lui rendre le bonheur qu'il nous offre. Soucieux du fond et surtout de la forme, l'esthétique prend une place primordiale dans ses travaux. 
Fin observateur rien n'échappe à son œil aiguisé. Il est aussi le chantre du détail. Ses œuvres sont toutes des invitations à la méditation, truffées de symboles et de codes. Elles se lisent alors comme des livres à canevas ouvert. Le travail de Mizo n'est cependant pas lisse, sa rugosité est dans la provocation qu'il assume pour interpeller, questionner et donner à réfléchir.
 Mizo a réalisé plusieurs expositions solos en Algérie, il a également exporté ses travaux à l'étranger (USA, Canada, UK, Espagne, UAE).